And it's newly opened Musee Liberation of Paris, which we visited recently in Paris.
The new museum honors key heroes of the French Resistance, Jean Moulin, and Philippe de Hautecloque, (also known as General Leclerc). The new museum displays everyday objects from the time of the occupation, as well as military equipment and documents relating to both resistance fighters and everyday Parisians, and I think is definitely worth visiting if you're in Paris, and are tiring of looking at magnificent buildings and bridges, triumphal arches, and big metal towers. Or have an interest in history as we do.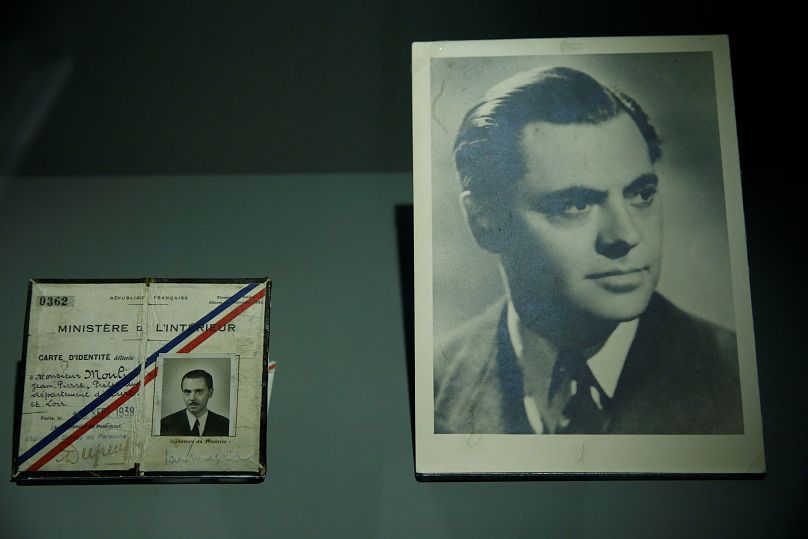 The visit to Colonel Rol-Tanguy's subterranean bunker command post, 20 meters under the new museum was just fascinating.
Descending the 100 long and very steeps steps to reach the former military command post, where for six days in 1944, members of the French Resistance played a pivotal role in the liberation of Paris. It was very hi-tech, wearing 'Holo-Lens' goggles you feel you are right there during those pivotal last days of occupation. (No photos in the command post, because of the goggles sorry.)
At the opening the Mayor of Paris said that he hoped the museum would inspire people to continue fighting for democracy, saying that the Charlie Hebdo and Bataclan terror attacks showed that freedom was not guaranteed even in Paris.
"Things are never gained forever. Democracy is something you have to actually discuss, protect, and take care of".